Queensland P76 Owners Club Inc. 2000
RACQ Batteries
All British Day 2000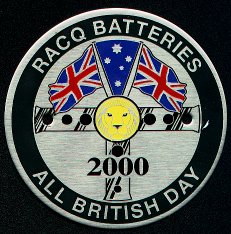 Go to Page 2 (New 10 Sept, 2000)
12 members - families enjoyed a great day at the All British Day held on the 27th August at St Joseph College Tennyson in Brisbane. We were part of a larger contingent of participants on the Day. I have put together a collection of photos showing our club display and some of the other groups attending. Thanks to Alan for his car which was a great draw card to our club display. The President theme and members participation help put on a great display.


Check out these following photos.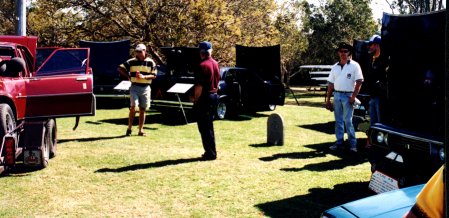 Notice the Head stones place in front of the cars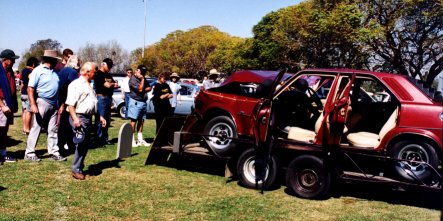 Alan's Car with the captured audience in front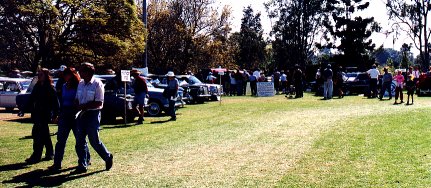 Our club had a great spot, in the corner of the paddock.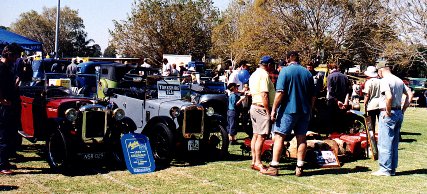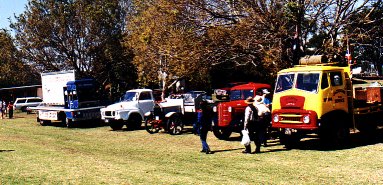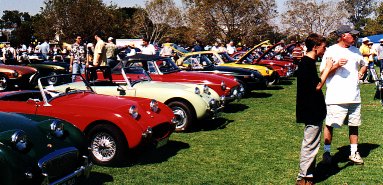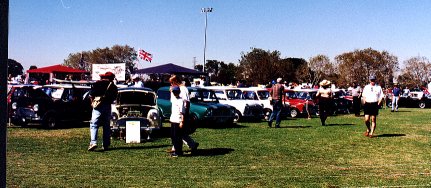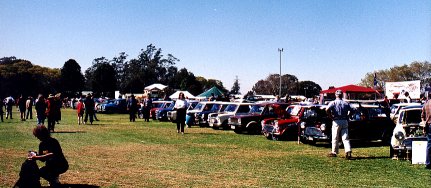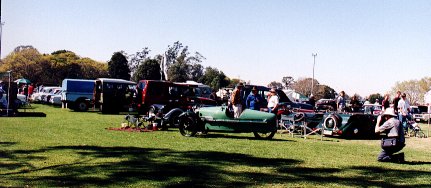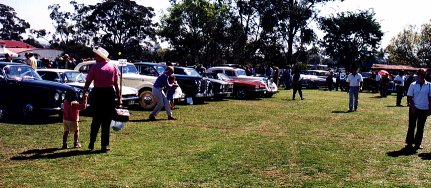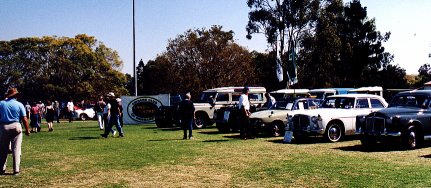 ---
This site is hosted and maintained by

NIGHTWALKER.BIZ

and powered by the Penguin

Last updated
Feb, 2006

This web site may contain Copyright material

If you find any problems with the site, please email the

Web Editor