Queensland P76 Owners Club Inc. 2000
"Bribie Island "
March 26th, 2000
We had a great time at Bribie with 9 cars attending. The weather could not have been better. Very sunny with a little breeze blowing in from the south west.This made the Plumice Stone Passage very choppy. The water temperture was very nice for swimming.
The Brisbane members met up at the BP garage on the Bruce Hwy near Burpengary, 28 klms north of Brisbane before travelling onto Bribie Island. At the Bribie turnoff near Caboolture, where Dixie joined the convoy.
The site we picked was carpeted with new grass and we had the use of the new electric Barbeques.(Local Elections).

The day was very relaxing.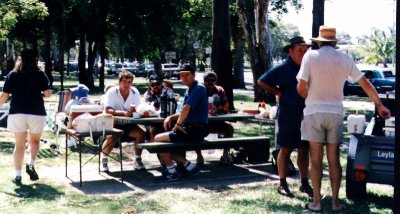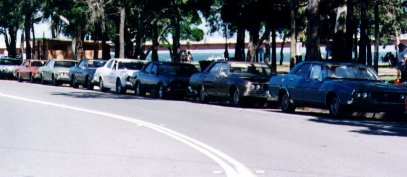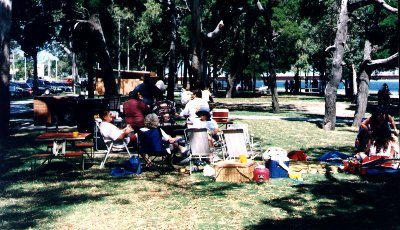 Following Photos supplied by Andrew
The club cars by the side of the park
The club members enjoying the chance to take it easy
---
This site is hosted and maintained by

NIGHTWALKER.BIZ

and powered by the Penguin

Last updated
Feb, 2006

This web site may contain Copyright material

If you find any problems with the site, please email the

Web Editor