Queensland P76 Owners Club Inc. 2000
Pig 2 Day out
The club members had a great day with "Pig 2" on 9th July at Mango Hill near Brisbane. The club members drove the club paddock basher and tested their driving skills with a little showing off.
We designed a number of layouts with the figure eight course the most exciting. Parts of the course were named after members in the club. Spinouts were fairly common and the car performed terriffically. Time trials were conducted and members times were so good that points had to be taken off for knocking out witches hats.


The car is an automatic V8. (Leyland Boxer truck motor).

Below are some photos of the pig in action but real video would have been more exciting. Please enjoy and our thanks to Allan S. for the photos.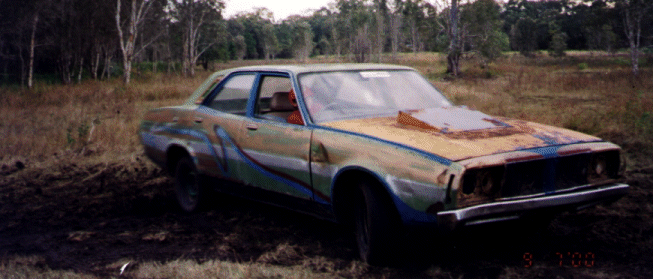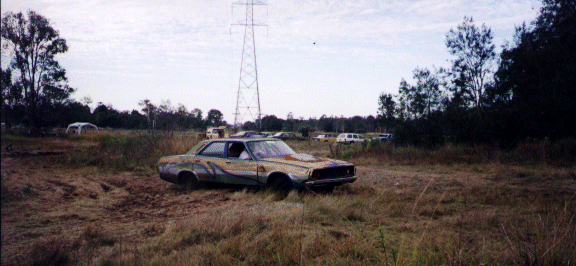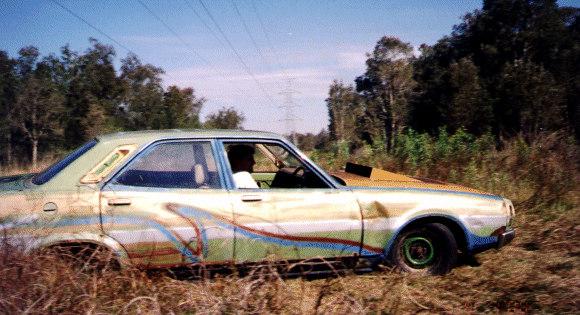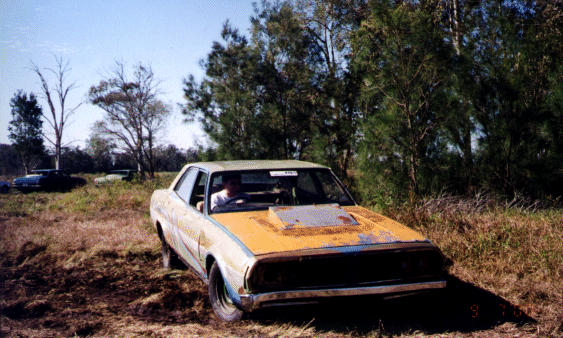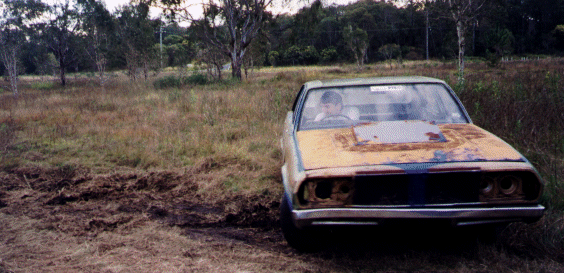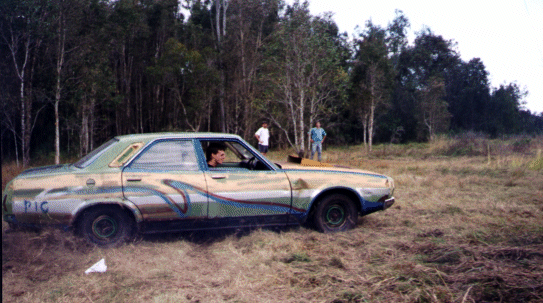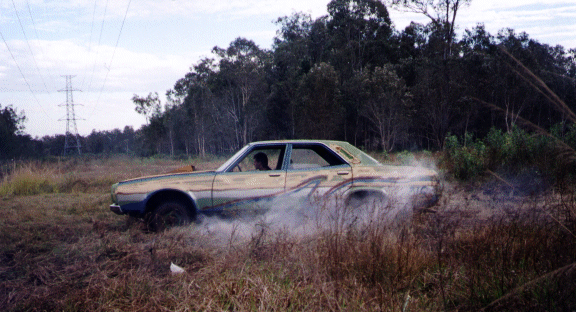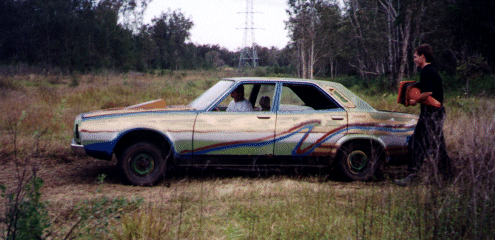 ---
This site is hosted and maintained by

NIGHTWALKER.BIZ

and powered by the Penguin

Last updated
Feb, 2006

This web site may contain Copyright material

If you find any problems with the site, please email the

Web Editor