| | |
| --- | --- |
| Queensland P76 Owners Club Inc. 2002 | |
St George visit
Robert & Desley our hosts
---
The club members took the weekend off and headed out to St George to visit our club members Robert and Desley at their property just outside St George. We had 3 Leyland's to make the trip. Adrian and friends from Brisbane, Dave , Garth and Christine, Warren and family and Carl.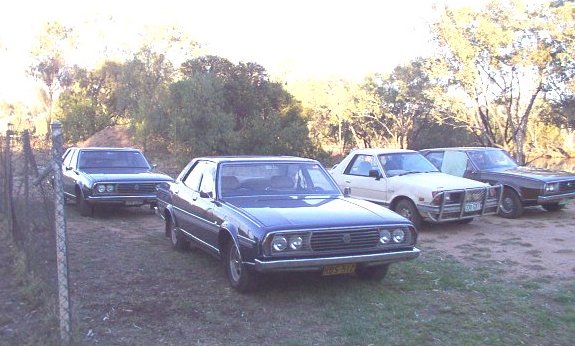 Robert & Desley river frontage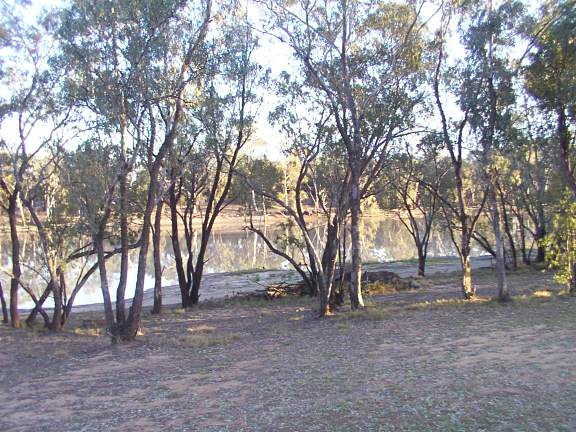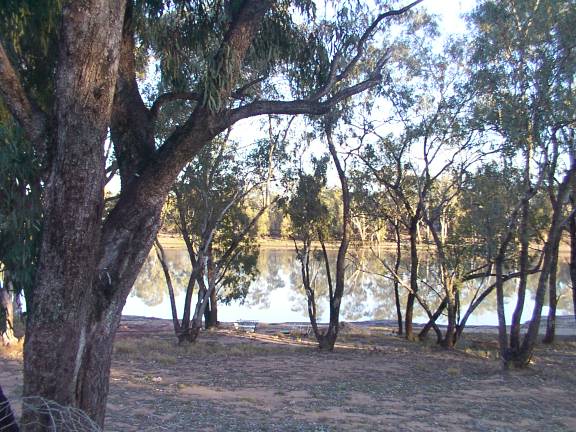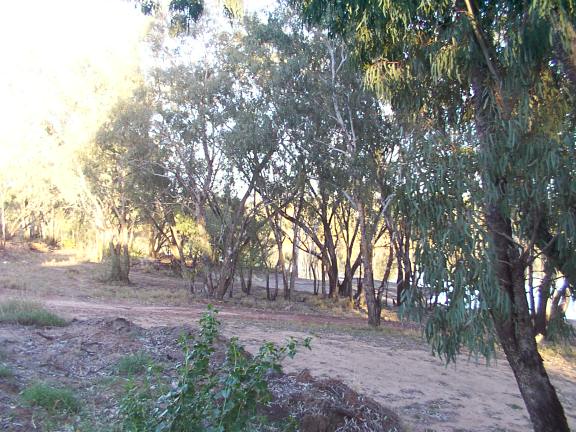 Three photos showing the proximity to the river.
Robert & Desley accommodation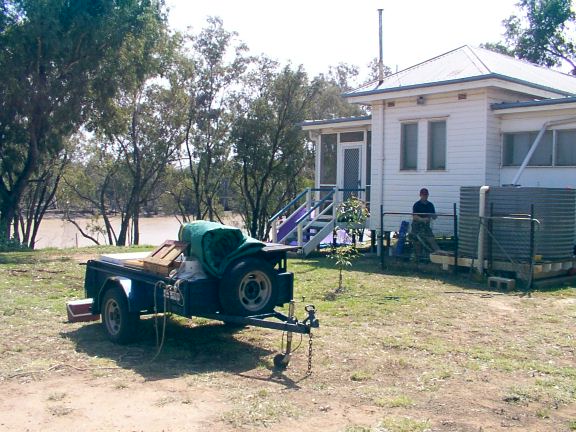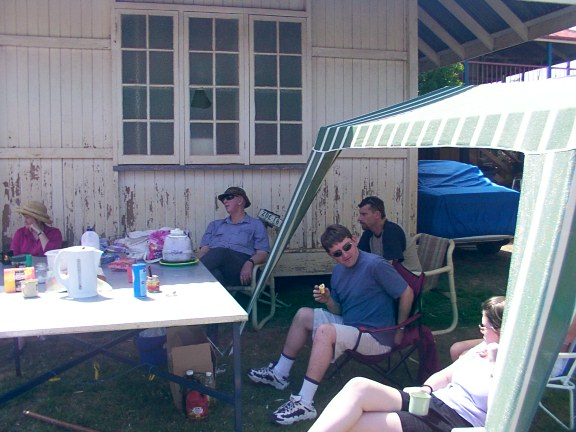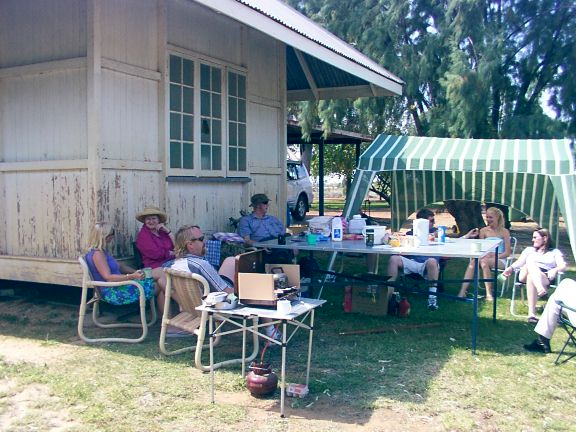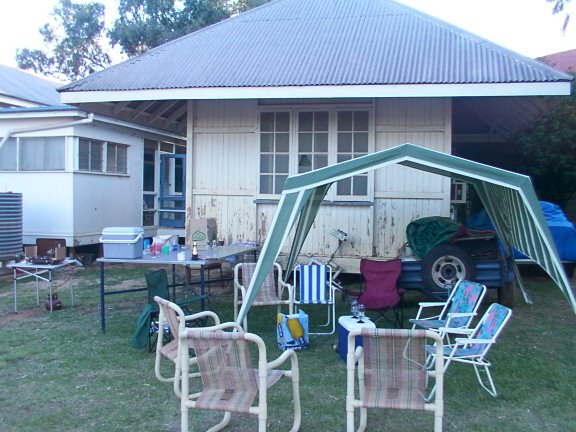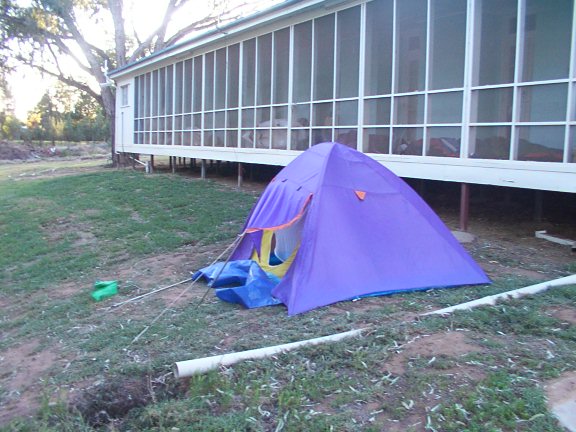 Adrian brought along the Club trailer, which was set up as a camp site for cooking breakfasts etc, even though Robert offered kitchen facilities.
Tours
Visitors Centre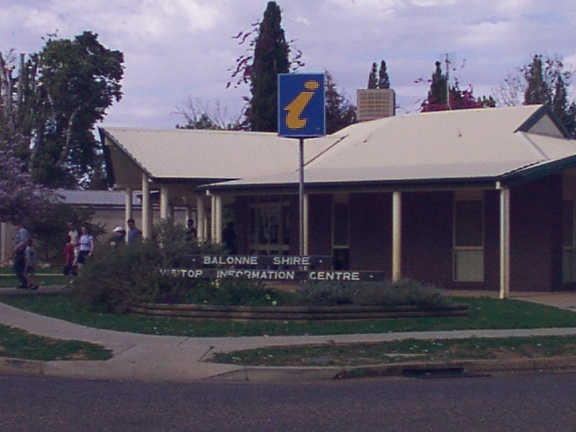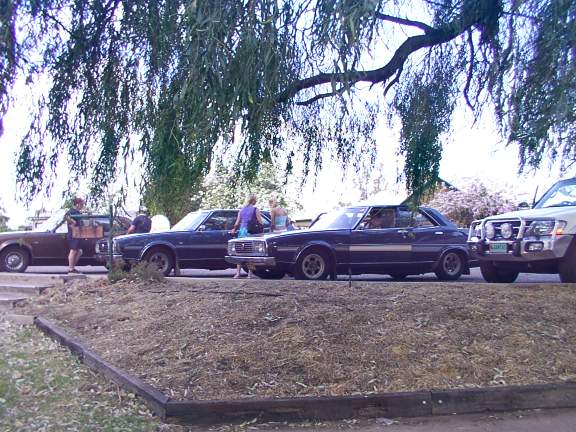 Parking across the street from the visitors centre.

War Memorial to the WW2 pilots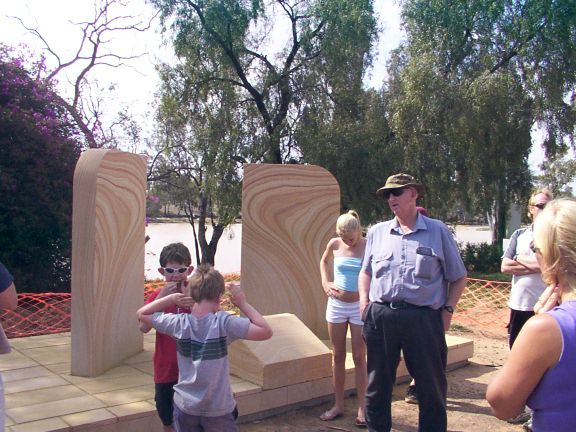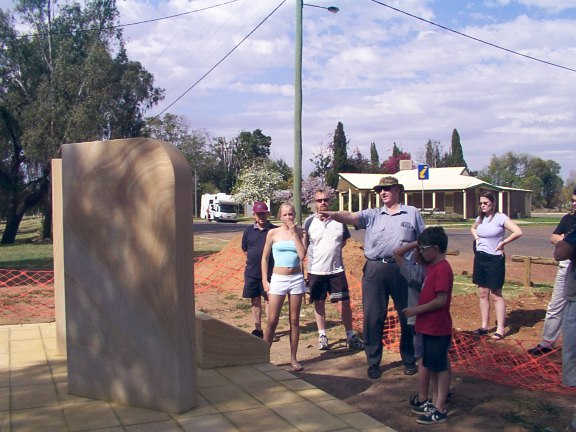 Robert has taken it upon himself to build these monuments to the first Aboriginal pilot and another pilot who fought in PNG. The stone with its curls is quarried locally.

Carved Emu eggs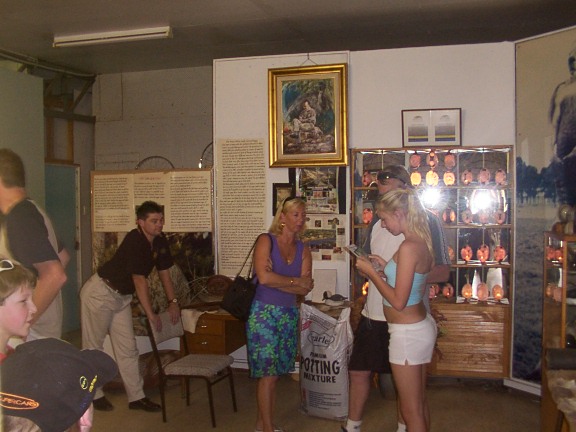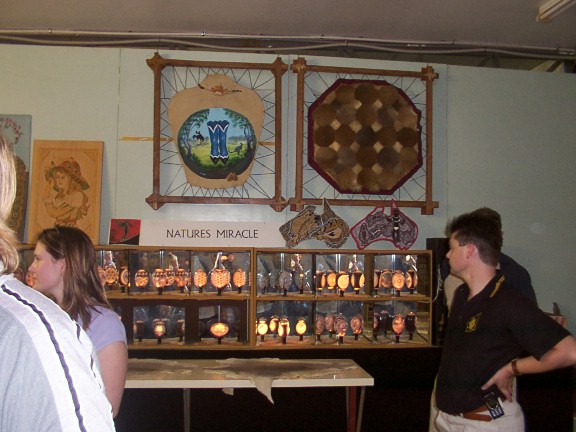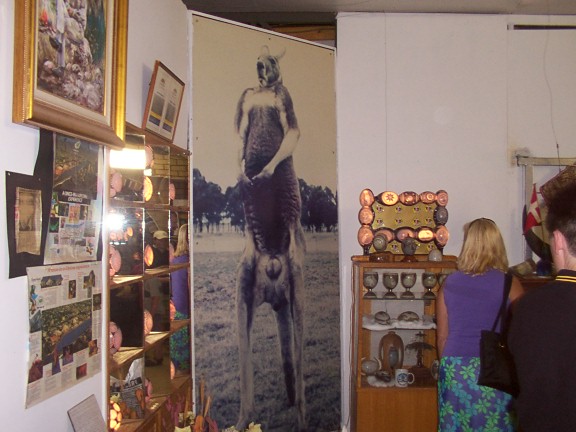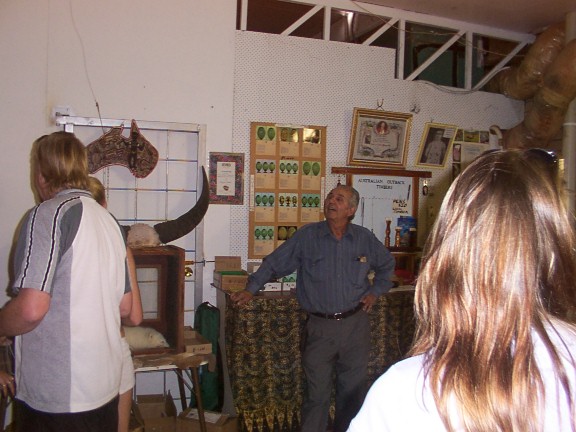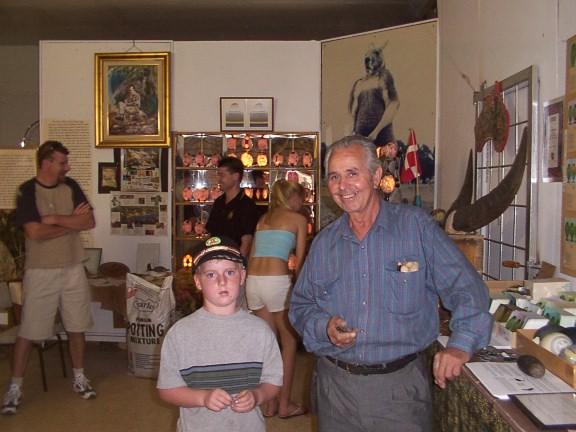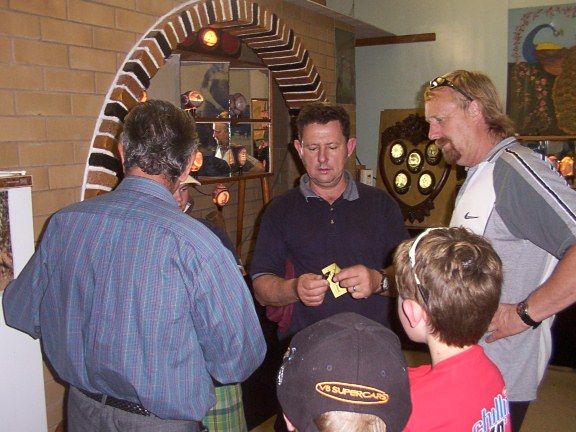 Winery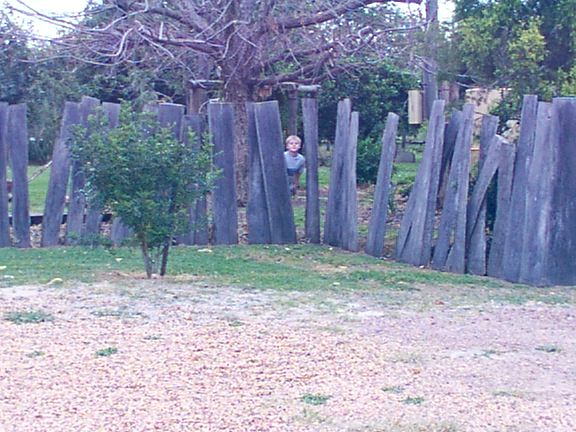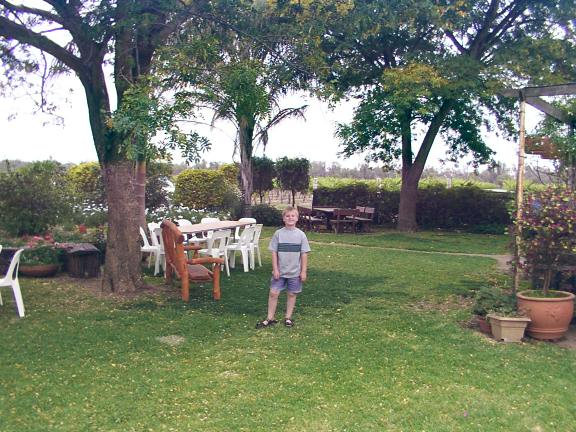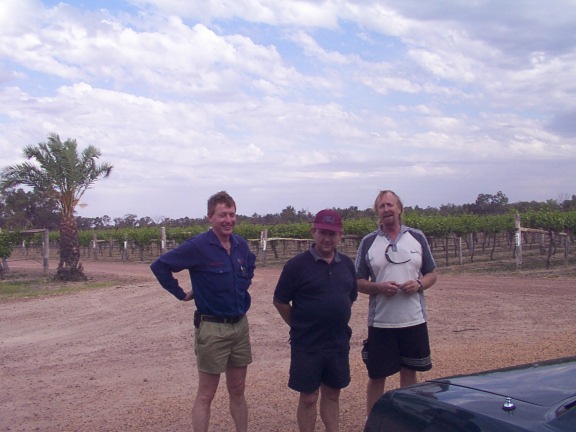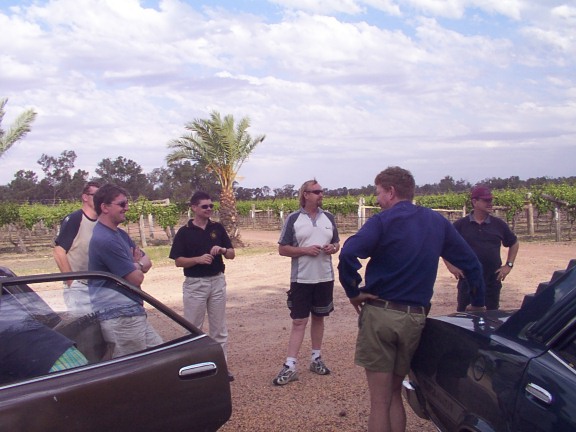 Pleasent surrounding and a good selection of wines to taste from. Makes a local port.

Weir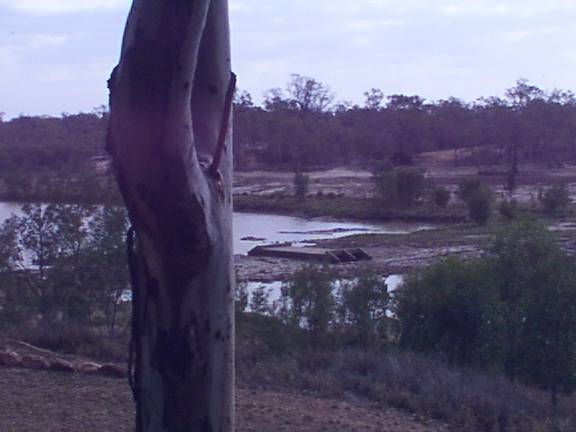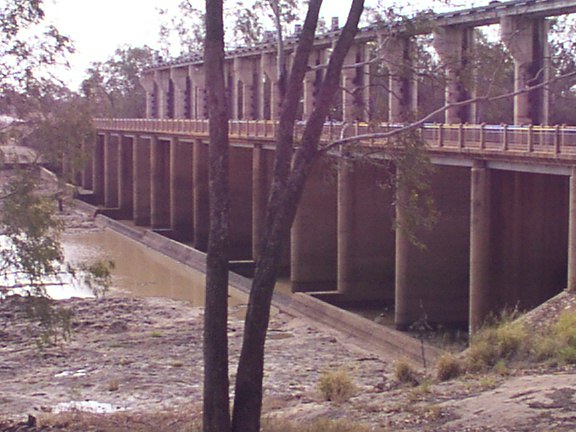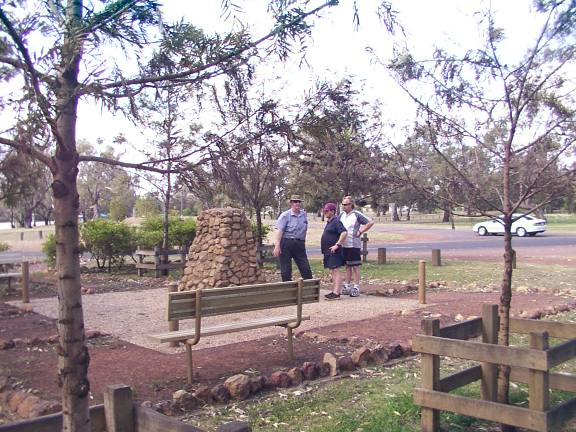 Monument to the Pioneers of the region.

Roberts Shed and paddock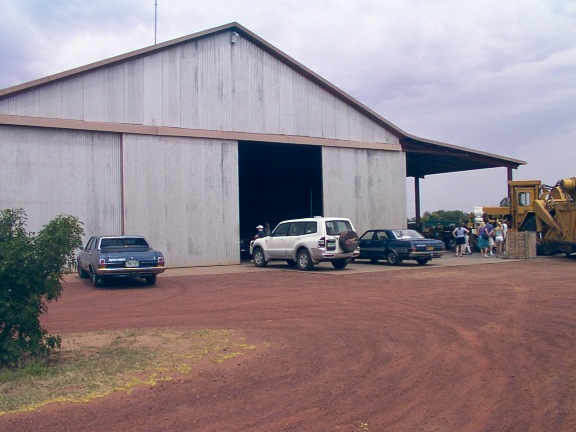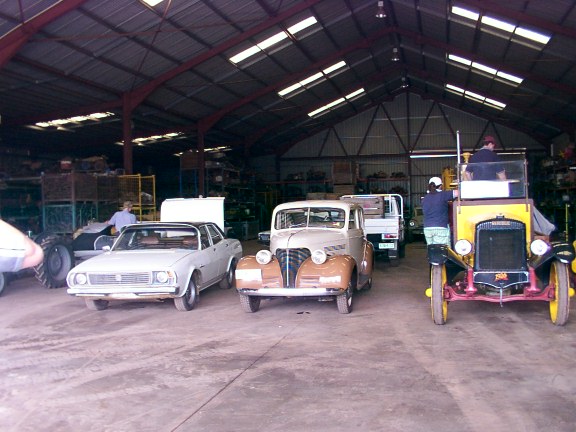 Cars and machinery in Roberts shed.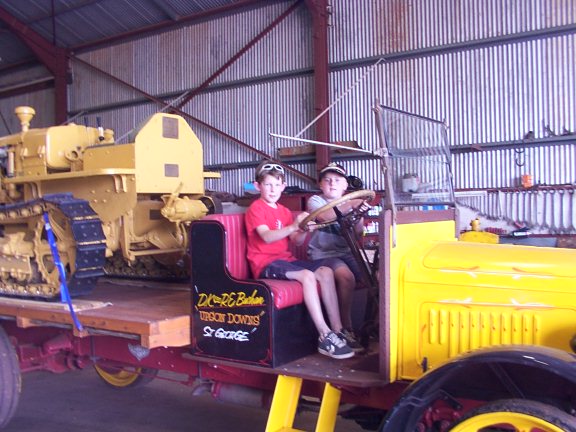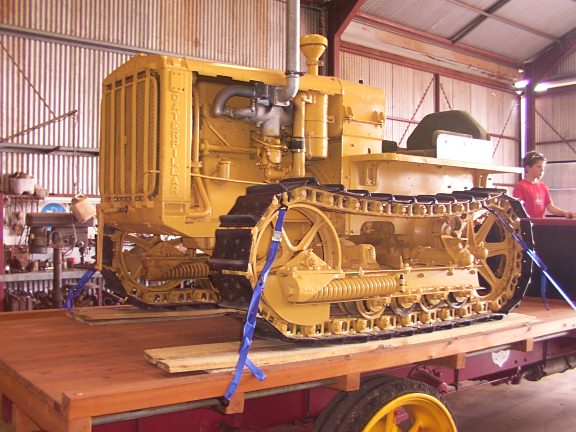 Roberts pride is this Republican truck and the Cat on the back.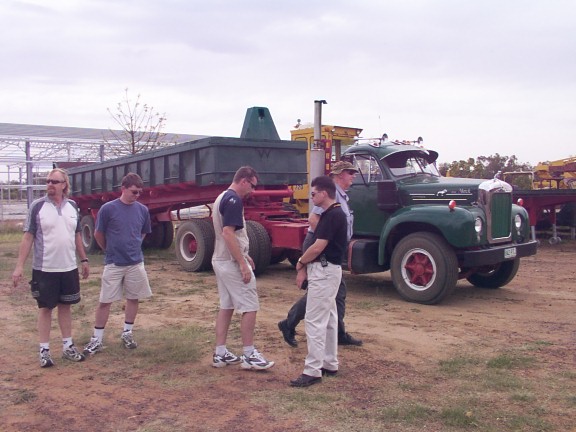 Robert and some of the club members walking in front of the restored Mack truck.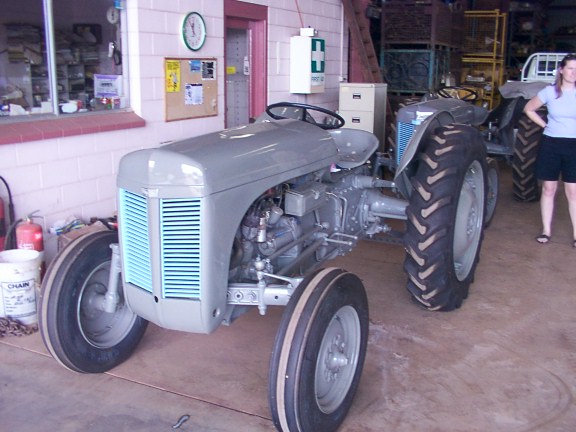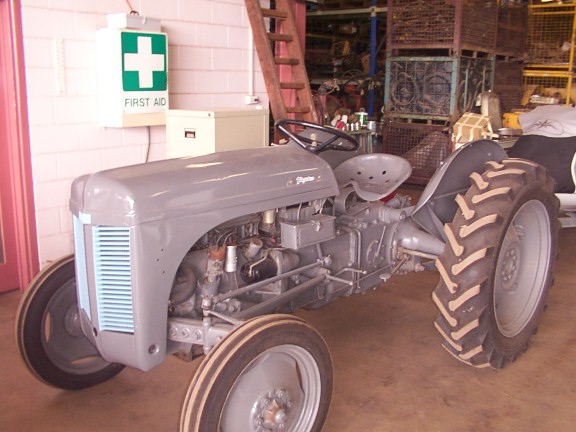 Restored family tractors. Robert has 5 fully functional.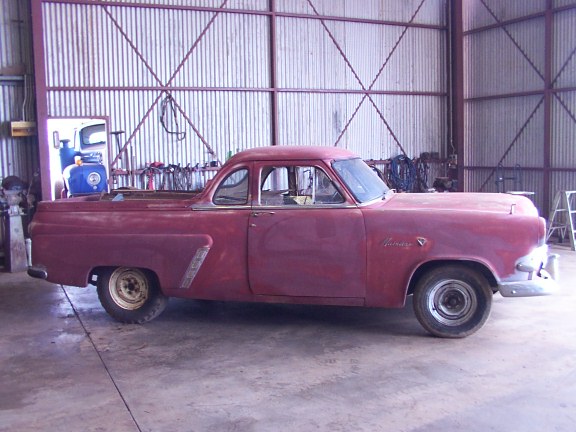 Mainline ute that Robert is restoring. The engine started first time and rocked gently without a miss.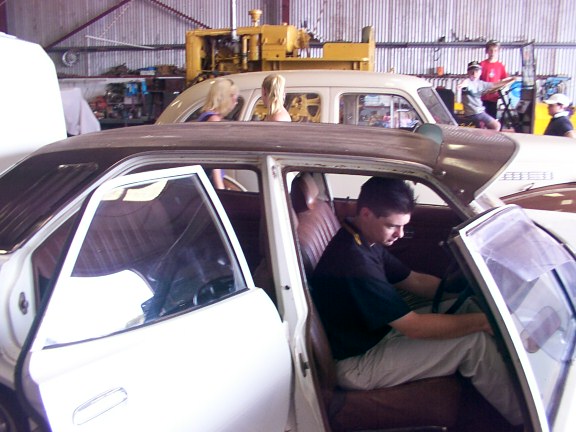 Dave starting up Roberts 6 cylinder deluxe P76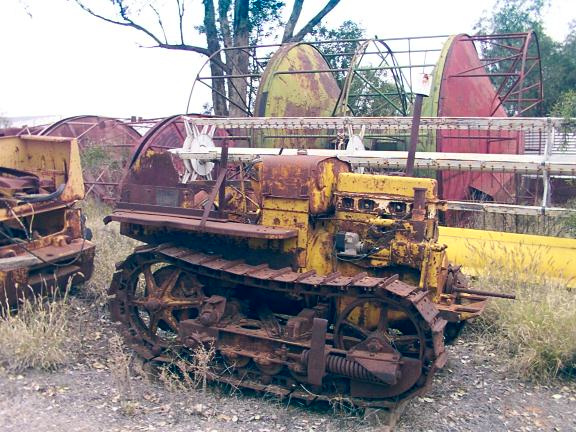 An old caterpillar tractor

Thanking our hosts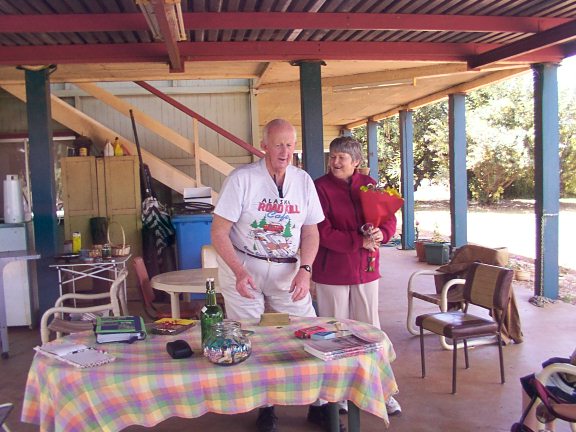 Sunday morning our hosts and friends put on a country breakfast. Desley and Robert were presented with a couple gifts on behalf of the Leyland P76 Owners Club of Queensland. Robert also recipiated.
---
This site is hosted and maintained by

NIGHTWALKER.BIZ

and powered by the Penguin

Last updated
Feb, 2006

This web site may contain Copyright material

If you find any problems with the site, please email the

Web Editor