| | | |
| --- | --- | --- |
| Leyland P76 Owners of Queensland 2009 | | |
Awareness Lunch
25th Oct, 2009 at Pelican Park Clontarf Qld.
Beautiful day at Pelican Park Clontarf Qld.
All up we had eleven car on display and approxiomately 30 people in attendance. Thanks to Pacific HWY Auto recylers and Aussie One Sandgate for helping with the raffle prizes and Sandgate Scout group for the use of the Barbeque .
Our thanks also goes to the Brisbane Northside Antique Automobile Association Inc members and Bob (flame morrie) and Greg, son Dillion (Morris Z ute) from Sandgate.
Ricky was able to keep the public from parking in the small carpark with her large stuffed toy.
Lunch was excellent (great cooking skill of Carle and Richard) and salad peperation by Dave while the Cakes for desert (supplied by the MNDAQ) were yummy.
We had a great time and appreciated the support of all in assisting with the Awareness Lunch.
Appologies from Graham and Pat, Graham and Carrol, Stan and Margaret, Andrew Murray
---
Group Photo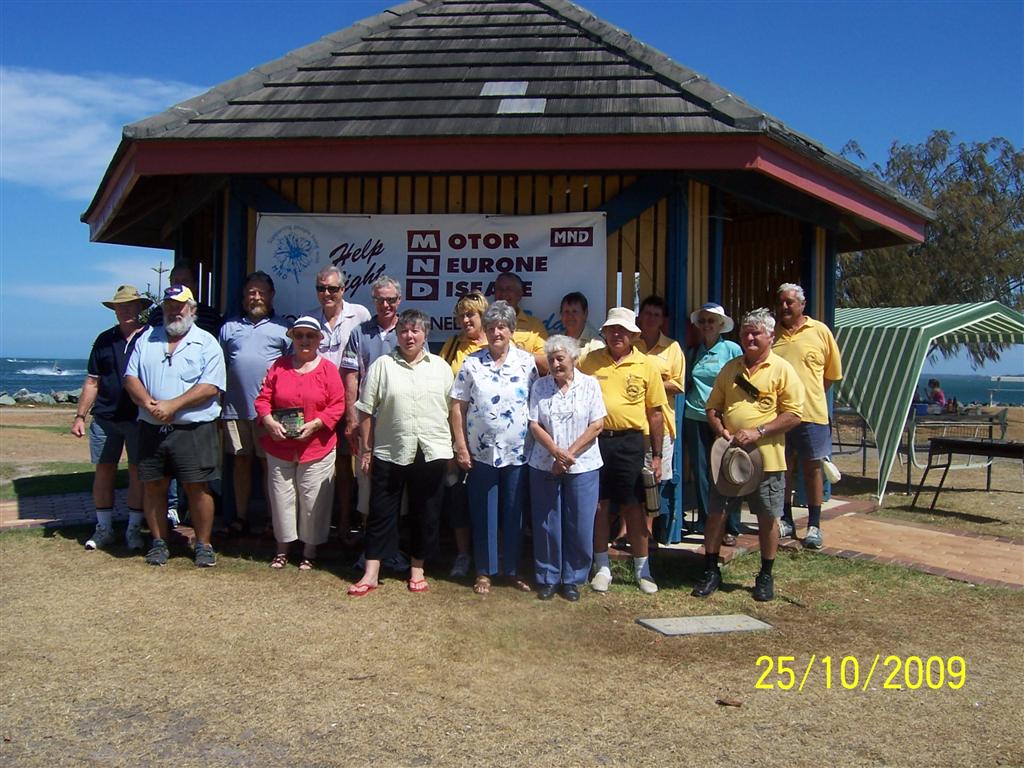 Link to the "Motor Neurone Disease Association of Queensland Inc". (MNDAQ)
---
Car selection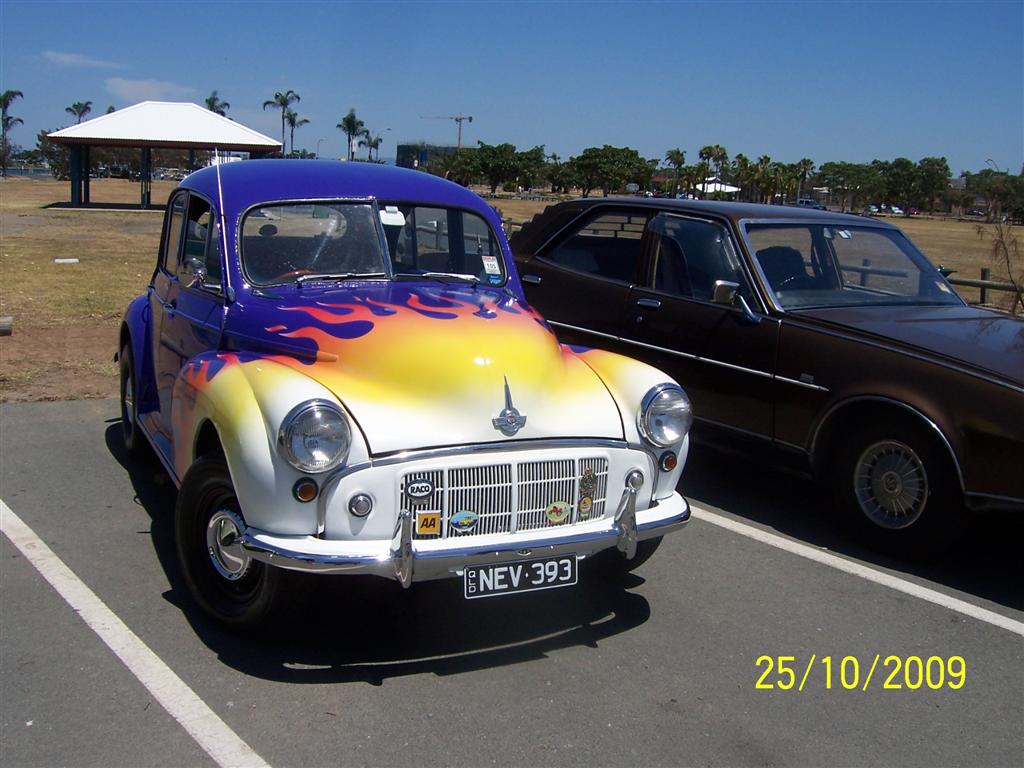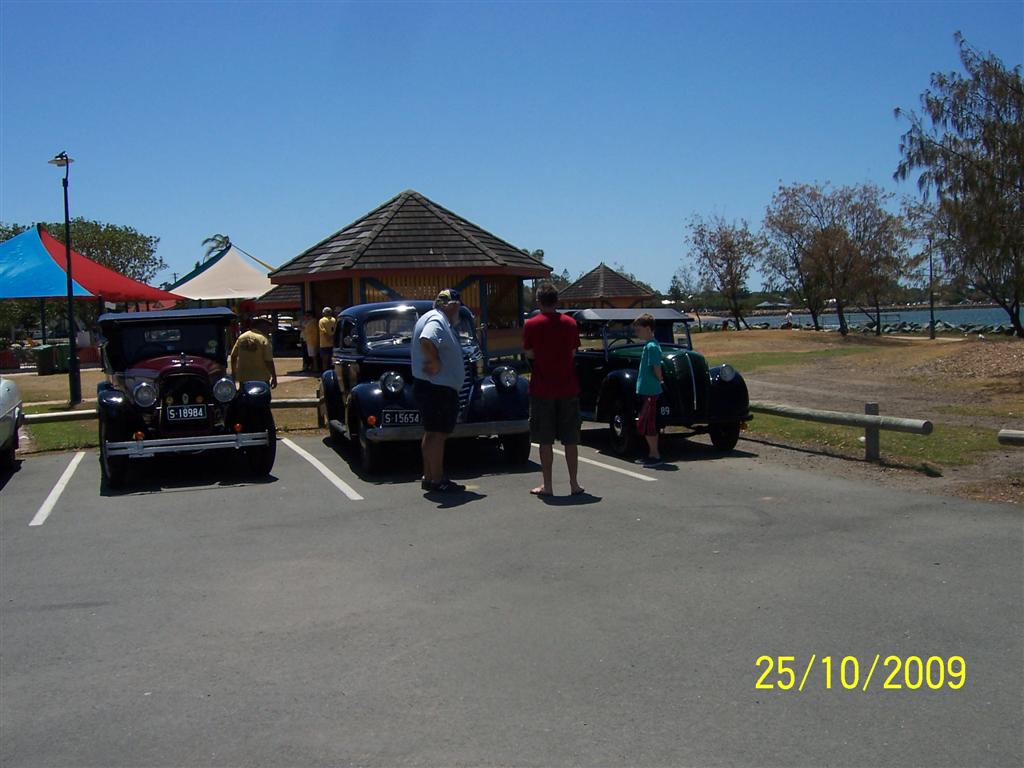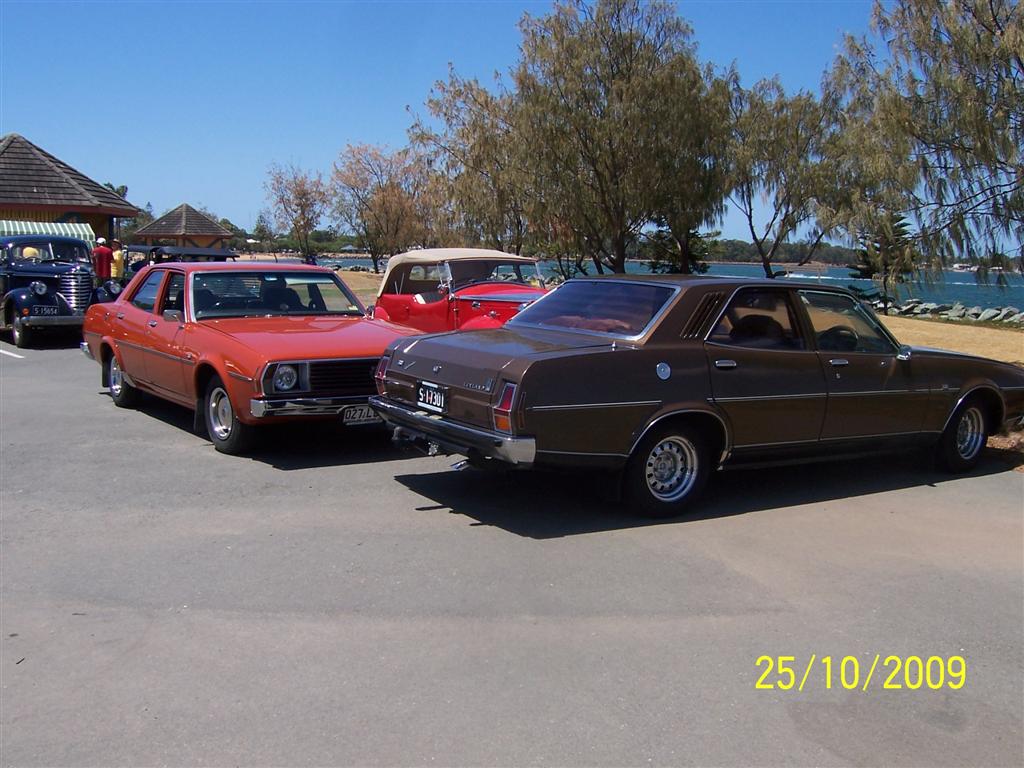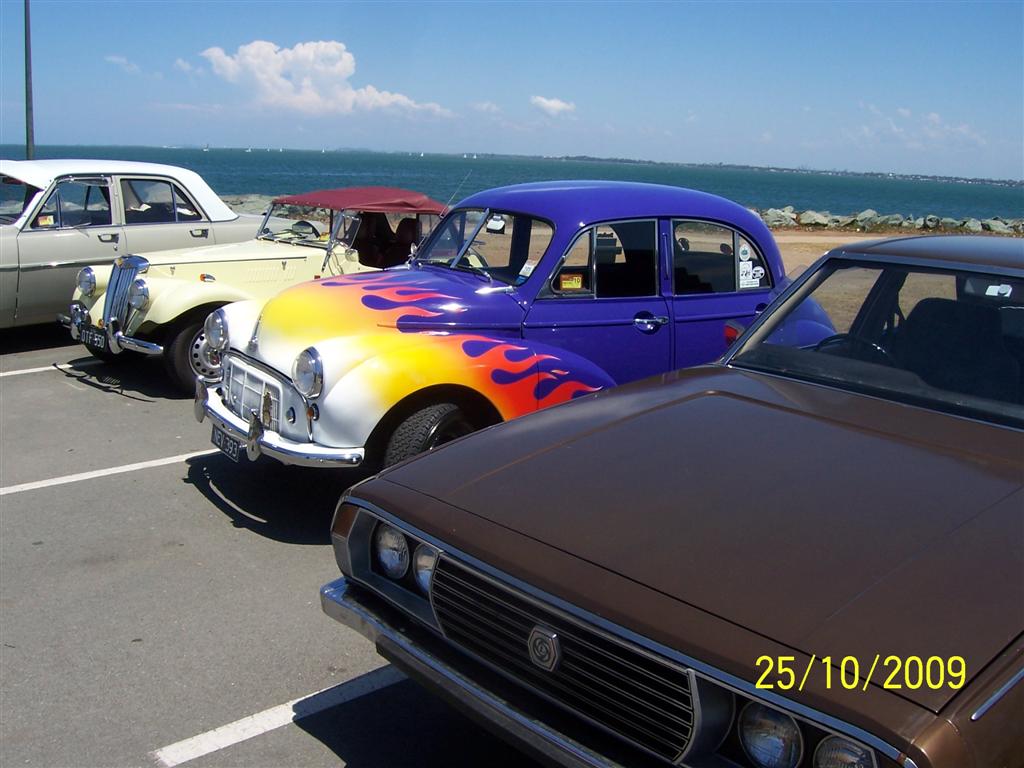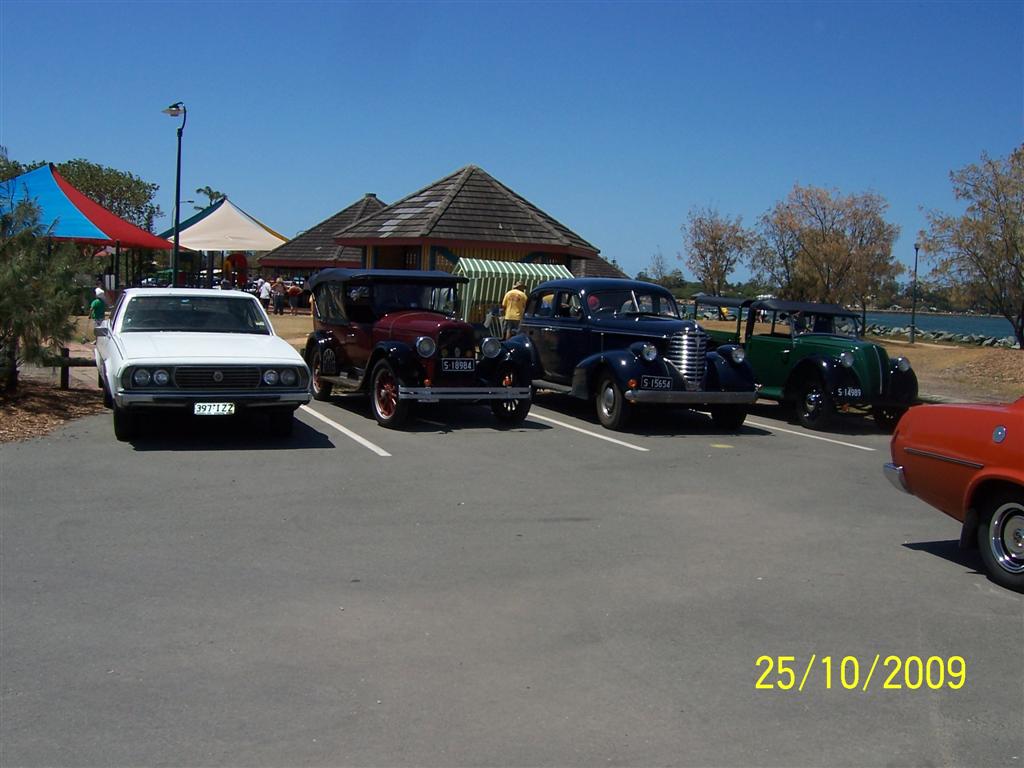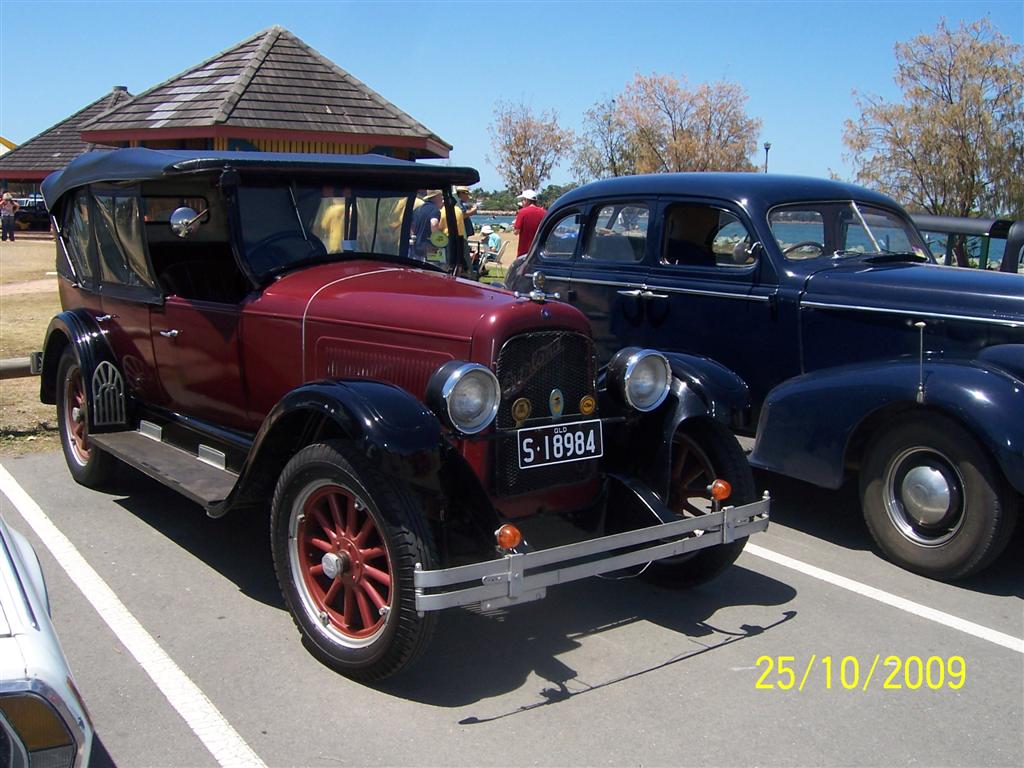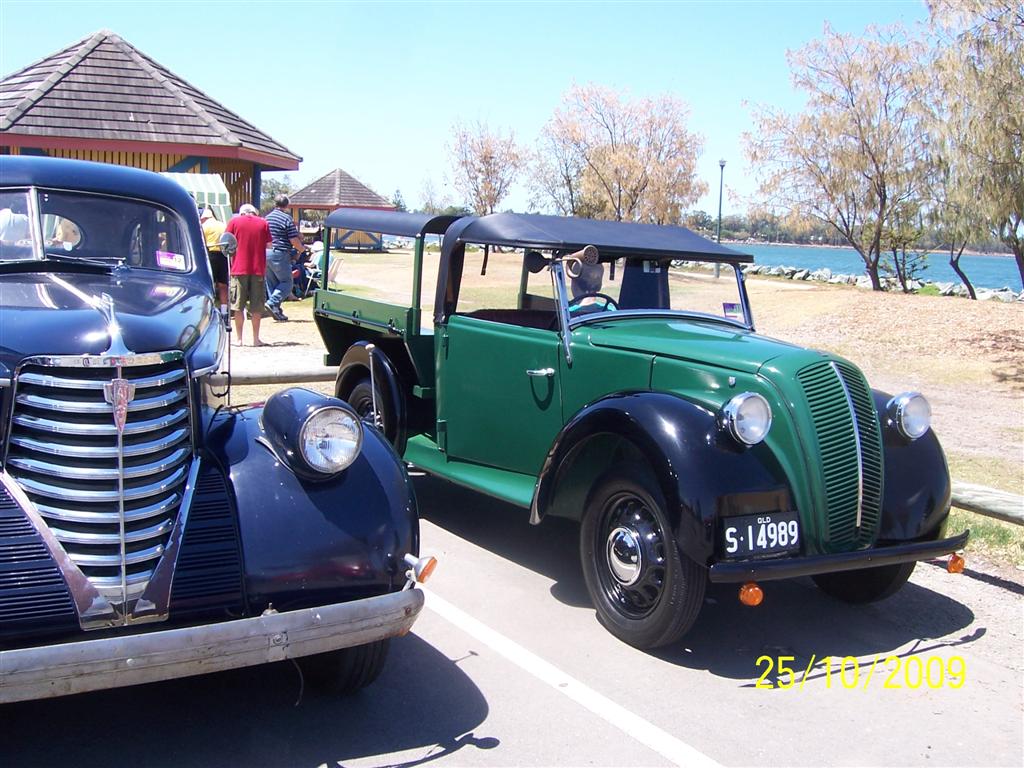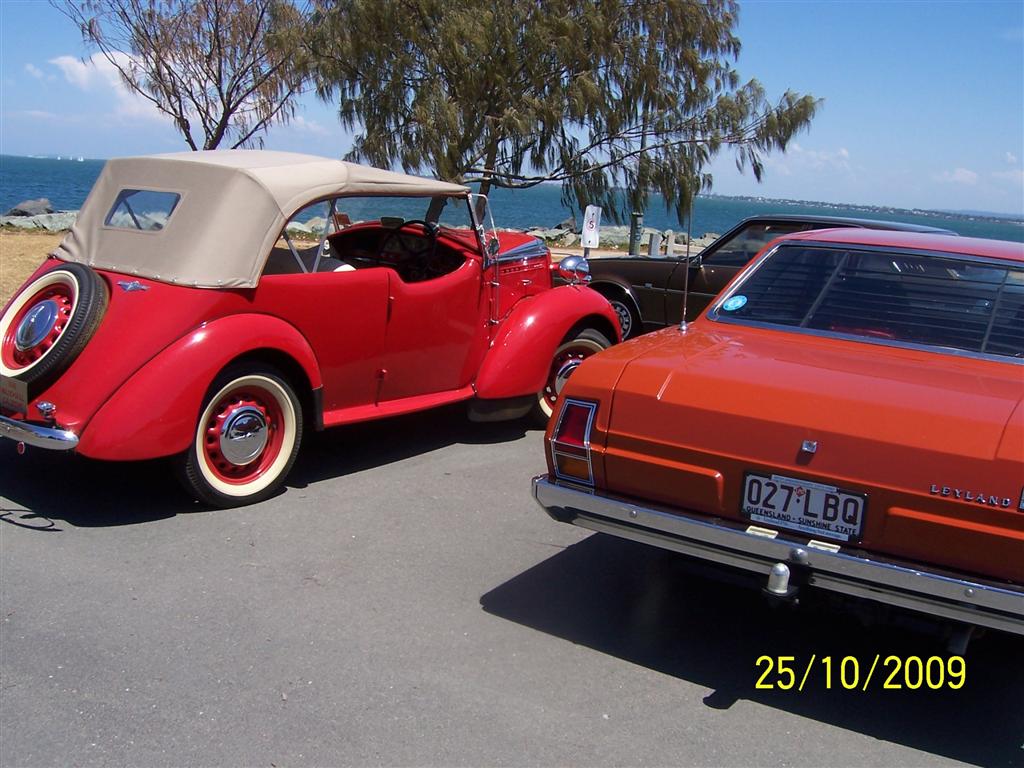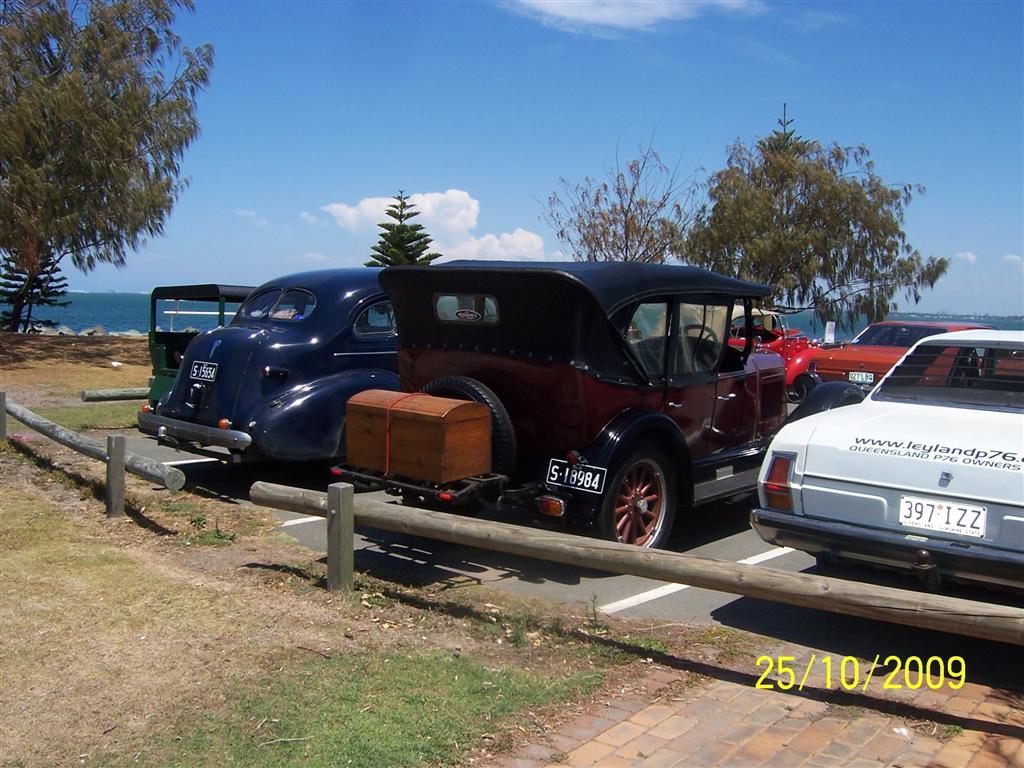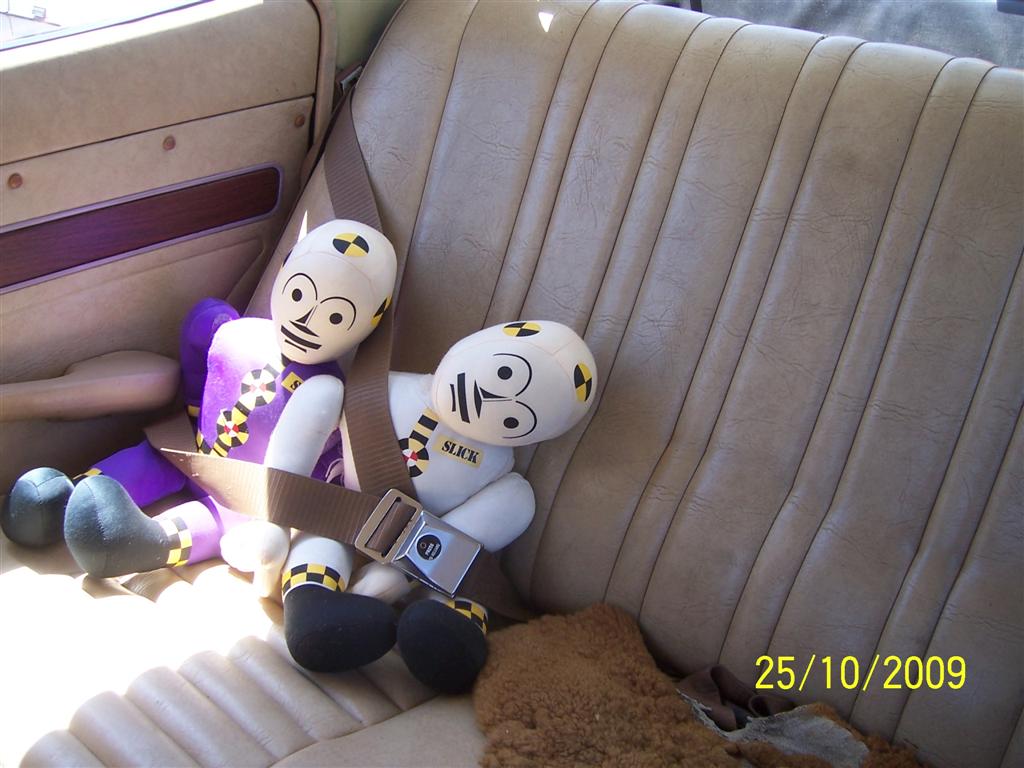 Crash dummys in Rickys P76. "Leonardo the dog" sits in the front with ricky in his own basket and seat belt - (very responsible)

---
Lunch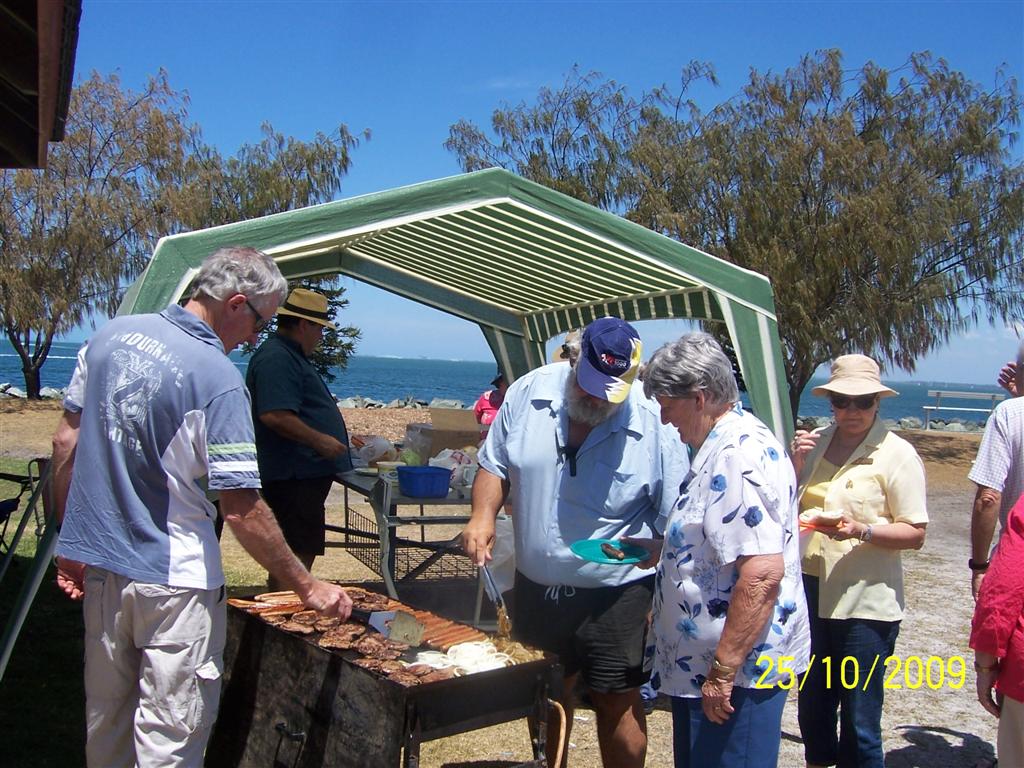 Richard and Carle cooking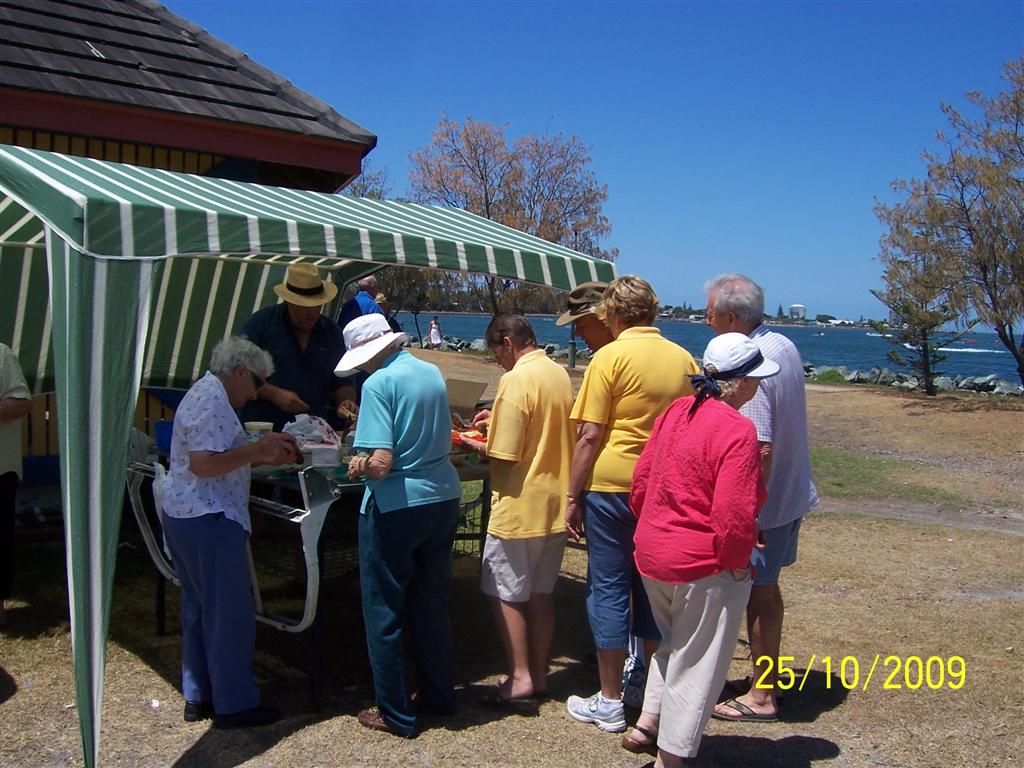 Dave in the shade assisting with the salads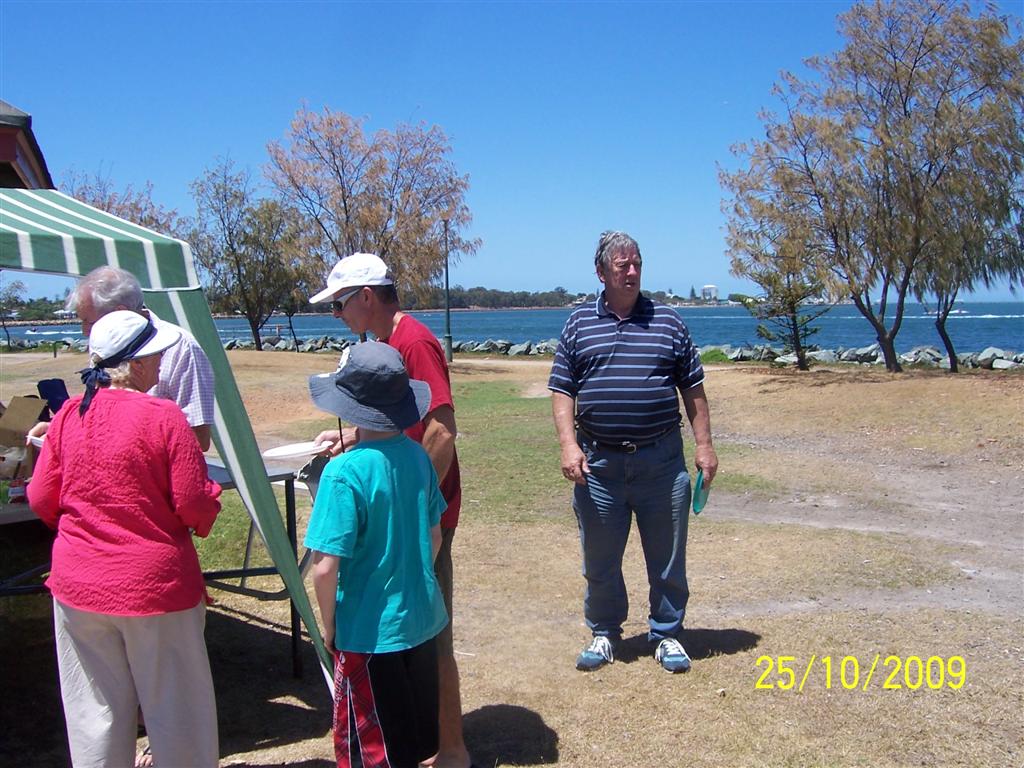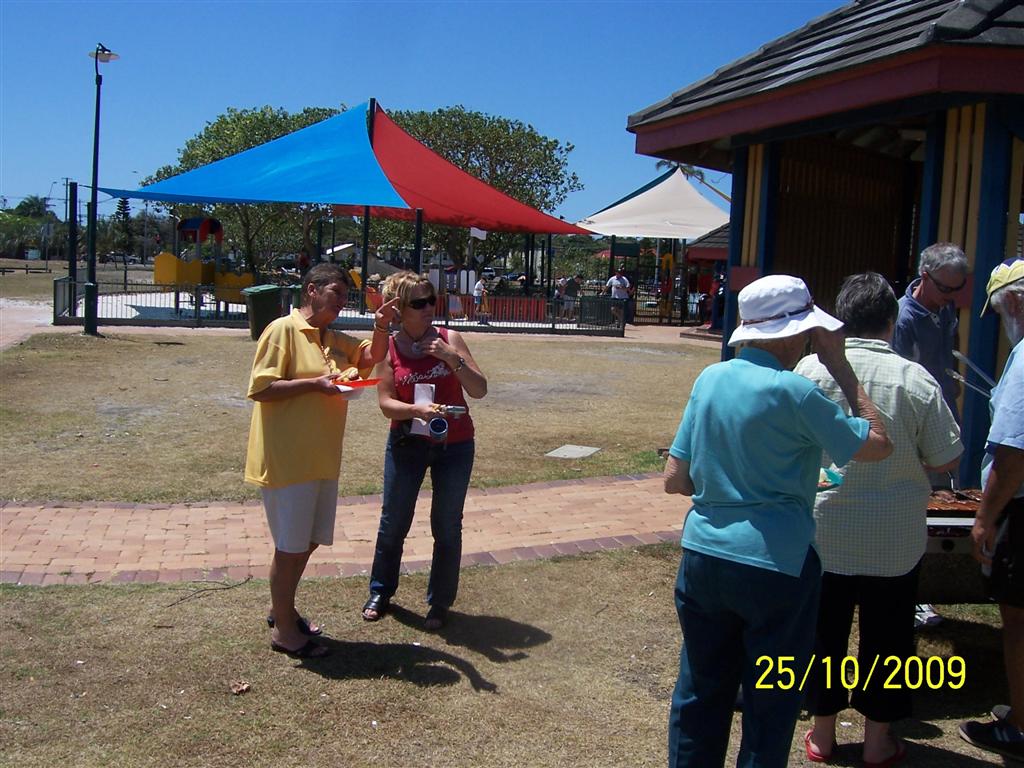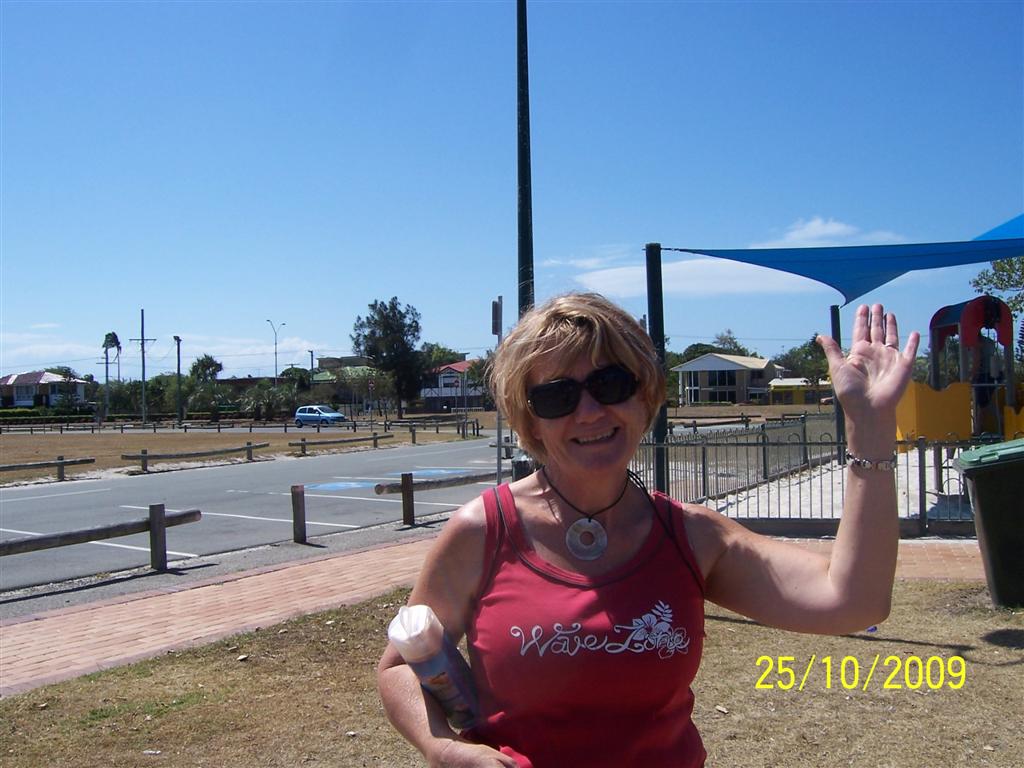 Rogo at Home
After the 'Awareness Lunch" Carle and Adrian called in on Rogo at home. His hip operation went well.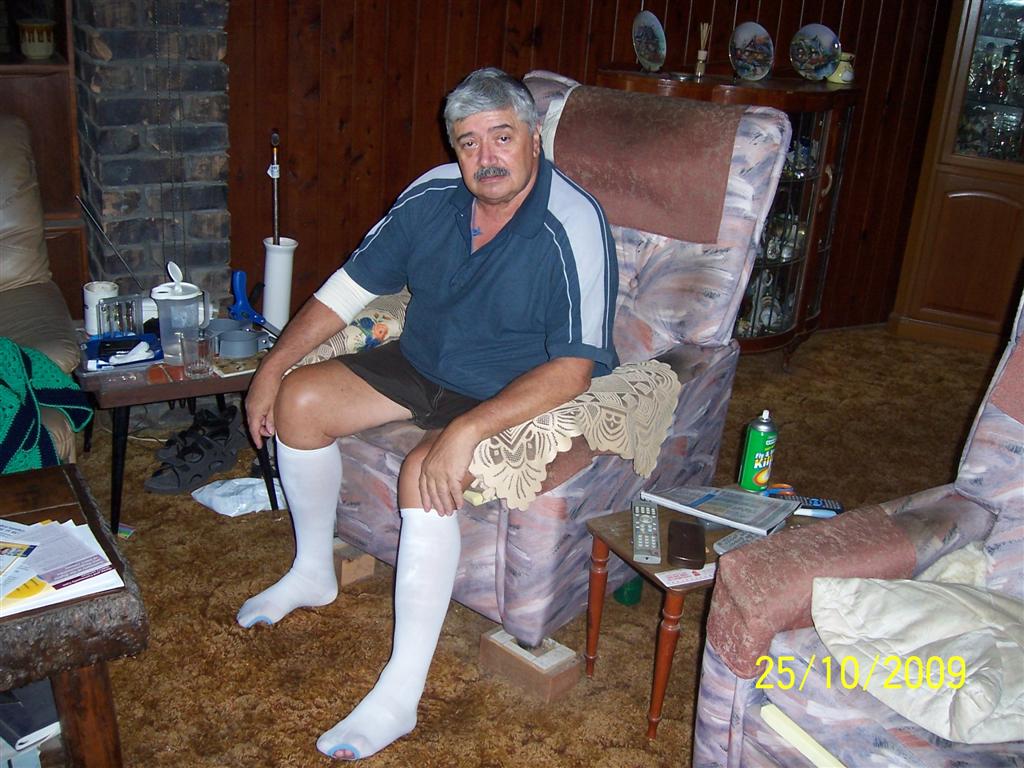 ---